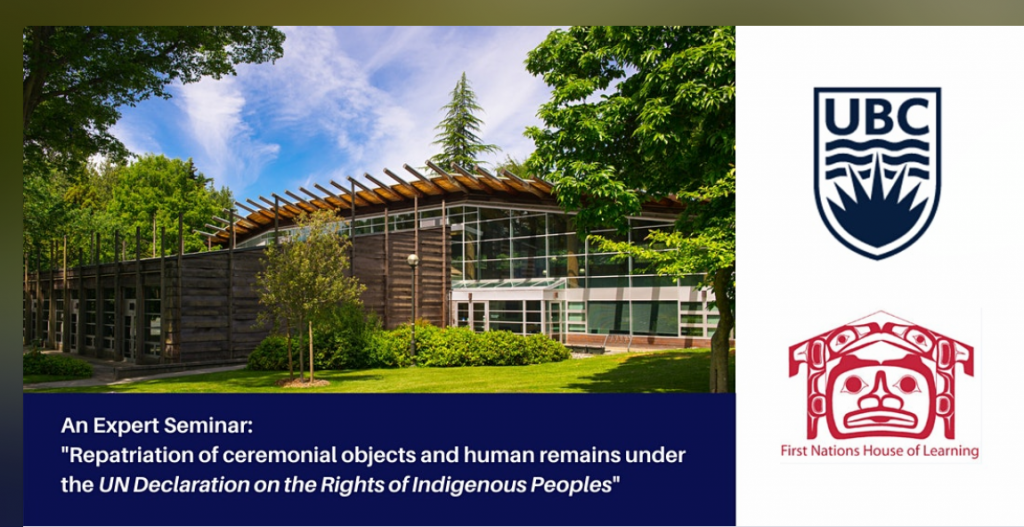 The United Nations Expert Mechanism on the Rights of Indigenous Peoples (EMRIP), held a meeting at the First Nations House of Learning and the Museum of Anthropology at UBC Vancouver.
The meeting was organized by Dr. Sheryl Lightfoot, Canada Research Chair of Global Indigenous Rights and Politics.
The two-day expert seminar focused on repatriation of both tangible and non-tangible cultural property and included 40 international experts, UN personnel, UBC faculty and Indigenous leaders. It was held to develop a global best practices guide on practical implementation of Indigenous peoples' human rights in these areas.
UBC Hosts Seminar on Implementing the Right to Repatriation under the Declaration