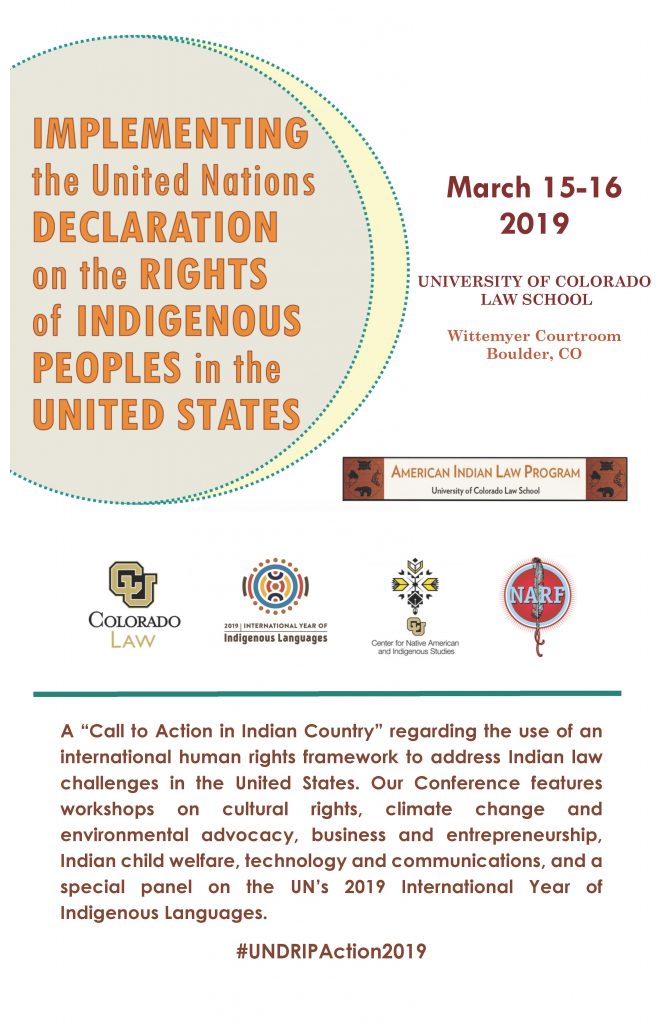 In March 2019, the CU-Law and NARF Implementation Project launched at their conference "Call to Action in Indian Country," which featured workshops on cultural rights, climate change and environmental advocacy, business and entrepreneurship, Indian child welfare, technology and communications, Indigenous languages, and how to address Indian Law changes in the United States using an international human rights framework.
Click here for the 2019 Conference Agenda and Program.
The Conference Report from the March 2019 gathering, is available in the CU Law Review .