Welcome
Welcome to the website of the Implementation Project. Here we aim to raise awareness of the United Nations Declaration on the Rights of Indigenous Peoples and to provide information and support for implementation efforts in Indian Country. On these pages we provide the materials created by the Project, and we also list and link to numerous resources that might help tribes, federal and state employees, and non-governmental organizations who are promoting the rights of indigenous peoples.
The Promise Held in the UN Declaration
The Declaration represents the human rights aspirations of indigenous peoples from across the globe and can be an important tool for tribal advocates seeking legal reform in the United States. It sets standards for the just treatment, legal rights, and relationships of indigenous peoples.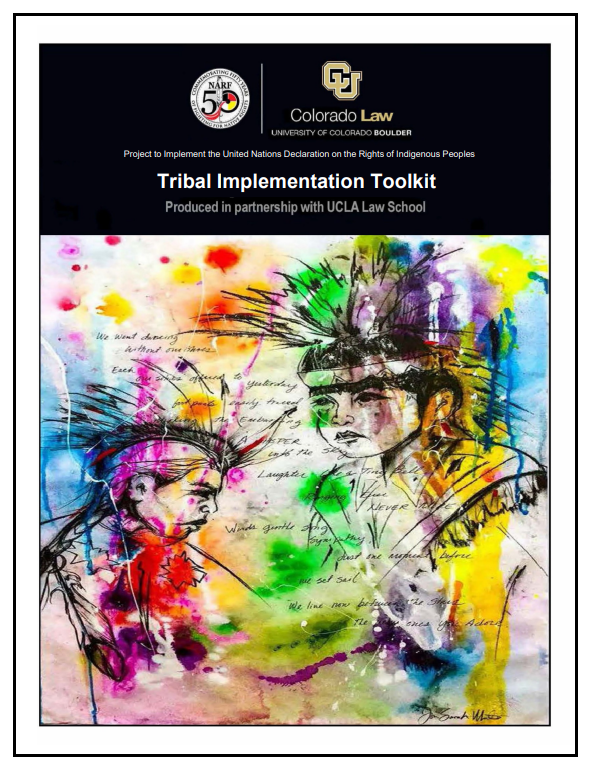 The Tribal Implementation Toolkit, available from the Implementation Project, assists tribal leaders, lawyers, and advocates in implementing the UN Declaration.
We are gathering at a historic time. . . . We sit at the confluence of international law and domestic law . . . this is a jurisgenerative, law-making moment in our legal and social history.
Walter R. Echo-Hawk (Pawnee)