"The Declaration recognizes the rights of indigenous peoples to self-determination, their traditional lands, and their cultures and religions, all central aspects of sovereignty."

John Echohawk, Executive Director, Native American Rights Fund
In 2007, following decades of advocacy by indigenous peoples, the United Nations General Assembly adopted the Declaration on the Rights of Indigenous Peoples (Declaration). The Declaration is supported by the 148 member nations, including the United States, (U.S.), and expresses a commitmen to the individual and collective rights of indigenous peoples. These rights include the right to self-determination, equality, property, culture, and economic well-being.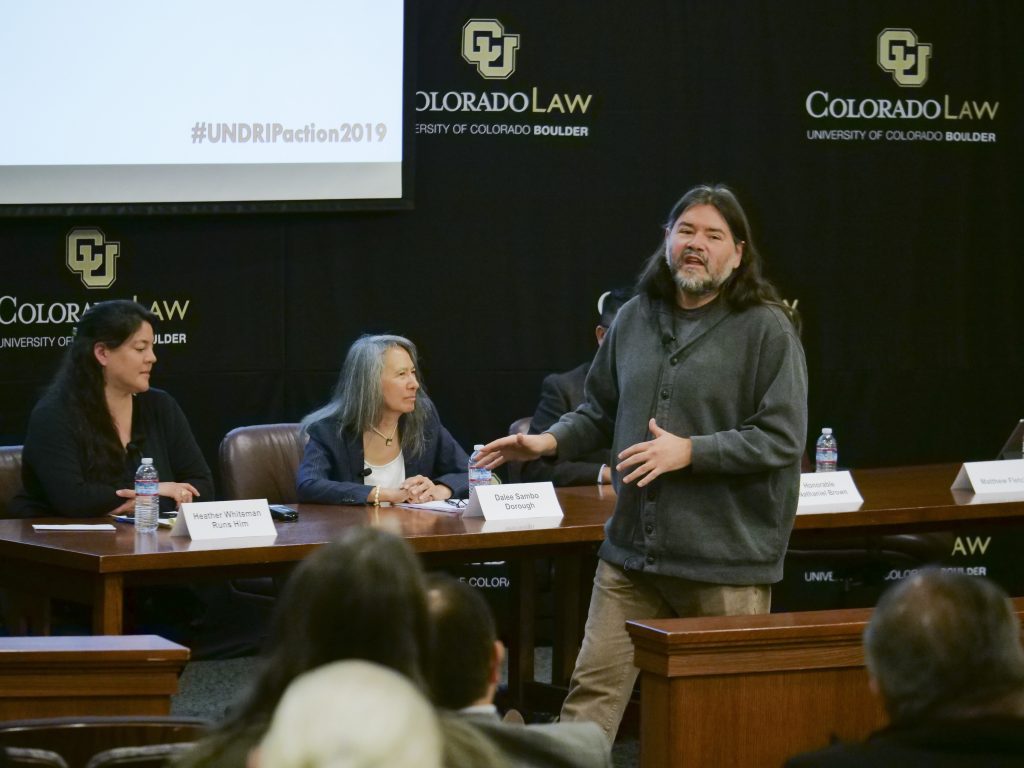 While implementation of the Declaration is a worldwide challenge, the Join Project's efforts focus on the U.S. The U.S. announced its support for the Declaration in 2010 when President Obama stated at a White House Tribal Nations Conference that "the aspirations [the Declaration] affirms—including the respect for the institutions and rich cultures of Native peoples—are ones we must always seek to fulfill." Importantly, Obama stated that "what matters far more than words . . . are actions to match those words." S. James Anaya, CU Law Dean and former U.N. Special Rapporteur on the Rights of Indigenous Peoples, has explained that the Declaration represents "a convergence of common understandings about the rights of indigenous peoples," that now forms "part of U.S. domestic and foreign policy," consistent with its human rights obligations and reflecting a commitment to indigenous peoples. In these respects, the Declaration "should motivate and guide steps toward still-needed reconciliation with the country's indigenous peoples, on just terms."
In many ways, the Declaration has significant potential to address the challenges that American Indian tribes face today. The goal is to advance, where appropriate, the use of the Declaration as a framework and tool to advocate for indigenous peoples' rights.