Join Us for the Launch Event!
United Nations Declaration on the Rights of Indigenous Peoples:
Tribal Implementation Toolkit
Monday, April 12, 2021 12:15-1:30 Pacific Time Zone
Register now →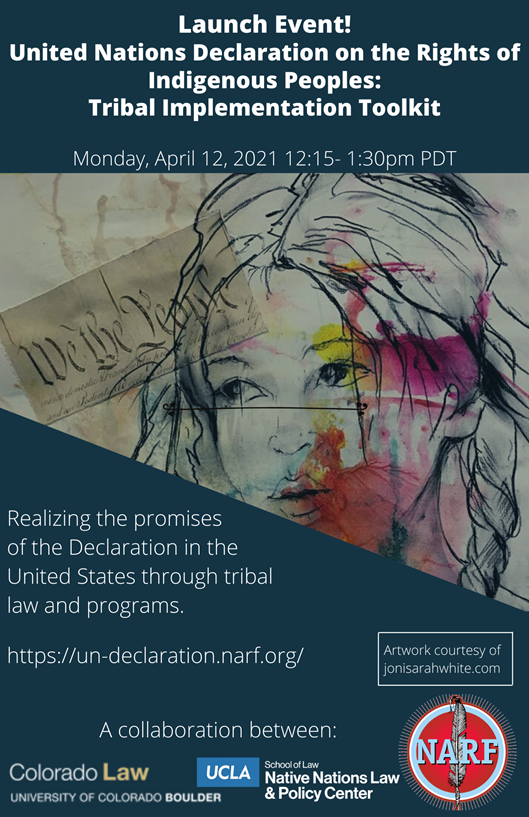 Join Colorado Law, UCLA Law, and the Native American Rights Fund for a discussion on realizing the promises of the Declaration in the United States through tribal law and programs.
The UN Declaration on the Rights of Indigenous Peoples is a standard-setting document that recognizes that Indigenous Peoples have rights to self-determination, equality, property, culture, religious freedom, health, and economic well-being, among many others. It calls on States to undertake legal reform that will remedy past violations and ensure current protections for Indigenous Peoples' rights.
The "Tribal Implementation Toolkit," produced in collaboration between the Native American Rights Fund, the University of Colorado Law School, and UCLA Law's Tribal Legal Development Clinic, considers how tribes can support and implement the Declaration through tribal lawmaking.
Tribal Implementation Toolkit Available April 12