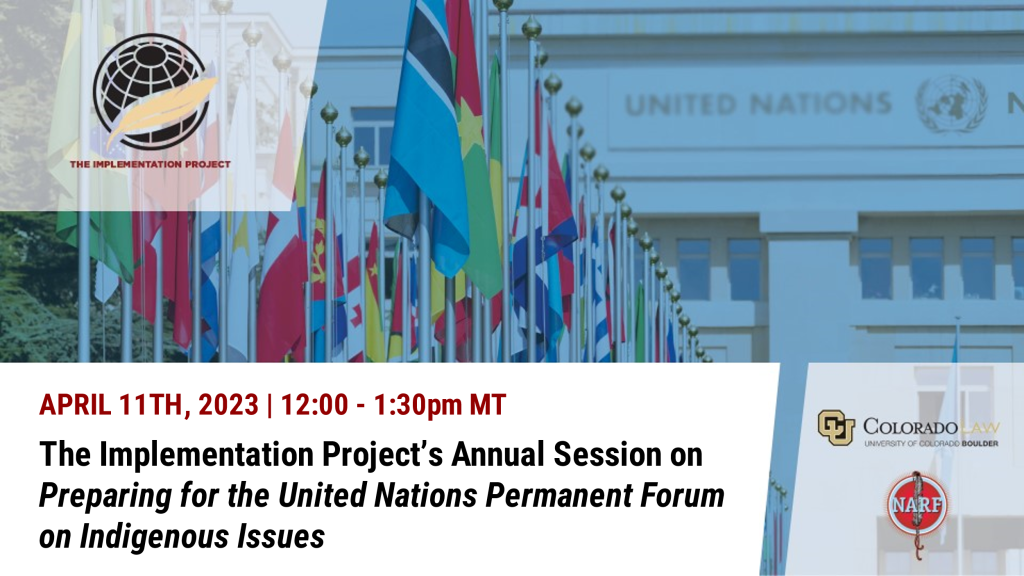 On April 11th, The Implementation Project hosted our annual preparation event focused on preparing for the UN Permanent Forum on Indigenous Issues (UNPFII). The event took place virtually and we were delighted to feature speakers that have been involved in the UNPFII in a range of capacities. Thank you so much to our wonderful speakers, Ben Barnes, Chief of the Shawnee Tribe; Andrea Carmen, Executive Director of the International Indian Treaty Council; and Geoff Roth, Member of the UNPFII.

This webinar was a great opportunity to hear from our speakers about the background and workings of the UNPFII and their experiences there, and to ask questions about logistics and how to get the most out of your time at the UNPFII. We also got the opportunity to direct participants to useful resources like the UNPFII 22nd Session Website, Program of Work, Report from UNPFII 21st Session, UNPFII Recommendations Database, and UN Web TV for the UNPFII live broadcast.
***The recording of the event will be posted here when available***
Interested in more webinars on the United Nations? See our team's previous webinars on the 21st Session of the UN Permanent Forum on Indigenous Issues.
To see more of our work, follow us on LinkedIn and contact The Implementation Project at declaration@narf.org.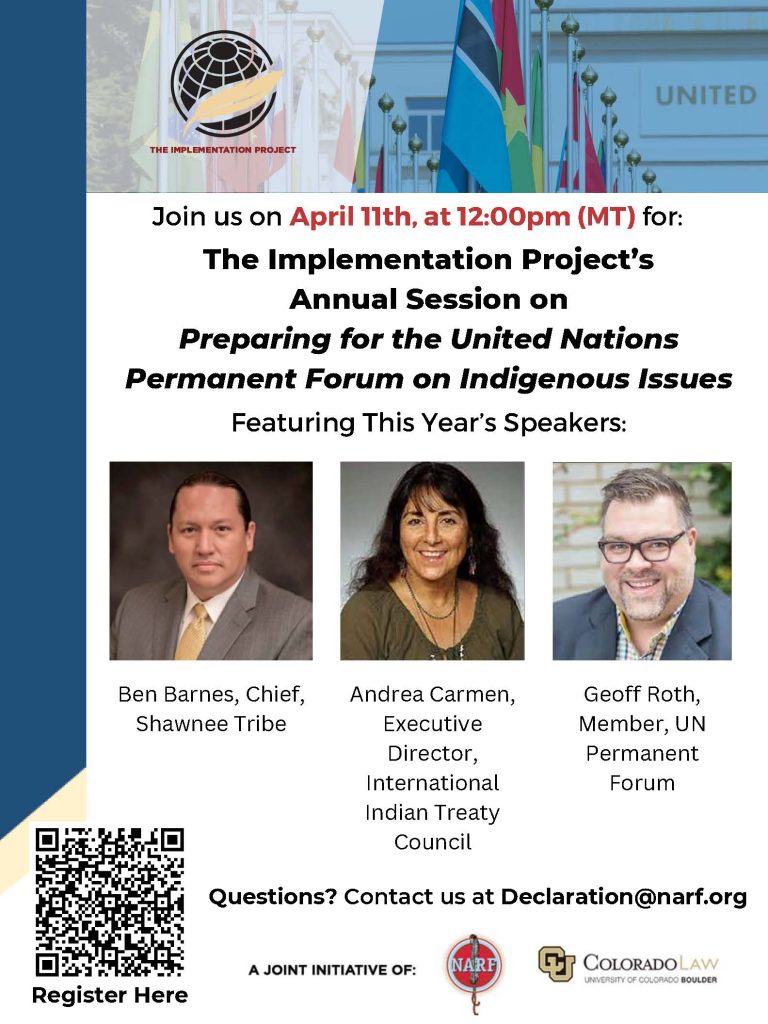 The Implementation Project is a joint initiative of the Native American Rights Fund and Colorado Law to advance education and advocacy regarding the United Nations Declaration on the Rights of Indigenous Peoples. Visit un-declaration.narf.org to learn more.

The Implementation Project's Annual Preparation Event in Advance of the UN Permanent Forum on Indigenous Issues